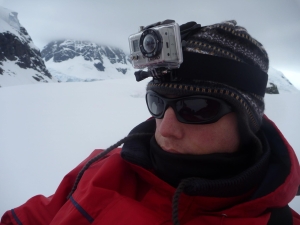 The ultimate goal for this challenge is to run what I consider to be the ultimate marathon: The Antarctic Ice Marathon on Union Glacier Antarctica.  This race is no regular marathon as it is held on packed snow and ice approximately 600 miles from the South Pole.  It is the only organized foot race that is actually within the Antarctic Circle on the continent itself.  Other races claiming to be in Antarctica are on islands that are at the edge of the Antarctic peninsula or beyond the Antarctic Circle.
By completing this race I will be able to join the 7 Continents Marathon Club and have some amazing memories and stories to share.  It will not be an easy task, but hopefully through my efforts to do something difficult it will help to raise awareness about MLD and how people can help those affected by this disease.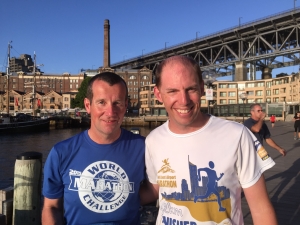 The race is the brain child of Richard Donovan, an ultra distance runner from Ireland, who also organizes the North Pole Marathon and the World Marathon Challenge.  Richard holds the record for completing 7 marathons on 7 continents in the shortest amount of time at a duration of less than 5 days.  He is currently planning a Trans-Antarctic run from the Ross Ice Shelf to the Ronne Ice Shelf via the South Pole.  I had the pleasure of meeting Richard Donovan at the final leg of the 2015 World Marathon Challenge in Sydney and look forward to seeing him again at the 2016 Antarctic Ice Marathon.
I have been to Antarctica once before on a research ship that also took tourists.  It is an amazing place and the last true frontier on Earth.  The legendary Antarctic explorer Ernest Shackleton is one of my heroes and it is incredible to think of the challenges he and other explorers such as Roald Amundsen and Robert Falcon Scott endured with the primitive supplies and equipment of the early 20th century.
Antarctic conservation is very important to me and is something that I take very seriously.  The organizers of the race take many measures to ensure there is no environmental footprint left by the event.
Here is the official video from the 2014 Antarctic Ice Marathon to get a feel for what I am in store for.
If you want to learn more about the Antarctic Ice Marathon please visit the official race website.