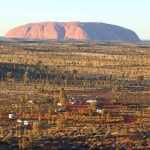 Well it has been just over two weeks since I ran the Marathon De Paris and I thought I would give a quick debrief of the race.  The race was incredible as there were about 50,000 runners that kicked off from the Champ Elysses.  Once we started off we ran by the Place the Concord, The Louvre, The Bastille, The Eiffel Tower and Notre Dame.  The event was kind enough to put up signs in both French and English that would say things like "Look! On your left, it's the Louvre!"  This was pretty cool because sometimes I zone out when running and don't take notice of my surroundings too much.  The privilege to run in such an iconic city is one that I will not take for granted.
My goal was to run another sub-4 hour marathon like I did in Tokyo, but unfortunately it just wasn't my day and wasn't meant to be.  Our hotel was only about a 5-6 minute walk from the starting line and after reading some previous race reviews I made the effort to get to my start area about an hour before the gun.  I got warmed up and soaked in the atmosphere before settling into the port-a-potty line.  While standing in line I switched on my Garmin GPS watch so that it could get synced up prior to the start.  This watch is pretty important to my plan as it helps me keep track of my pace, heart rate, and total time.  I looked down at my watch later and for some reason it would get locked up at the start screen and not sync up with the GPS satellites.  I had run into this issue before and the only way to fix it was to plug it into my computer or its charger to have it reset.  At this point, I was only about 30 min from the start and the organizers of the race were cutting off entry from 15 min prior.  Crisis and panic started to set in.  I made a quick decision to run back to the hotel since it was so close and plug it into my computer to see how it goes.  The next problem was that about 20,000 people were now trying to funnel into the starting area for my group and I was now a fish swimming upstream against them.  I burned a bit of time trying to be polite before realizing I would have to just shove my way through a bit.  Finally I got through the masses and jogged over to the hotel and up 5 flights of steps because they only had an archaic elevator that took ages to work.
Jamie was still in the room getting ready for the day because she was going to skip the start and meet me at the 30km mark near the Eiffel Tower.  Needless to say she was startled by my return, but helped calm me down a bit.  I plugged my watch into the charger and thankfully it reset itself and I was back in business.  One plus sign of running back to the hotel: I got to use our toilet and didn't have to wait in the queue for the undoubtedly dirty public one. 🙂  I got a good luck kiss from Jamie and dashed back to the start line with about 10 min left before the cutoff.  At this time there were still heaps of people funneling through the small entry and it was looking hopeless to get in.  I noticed a few others hopping a small fence to get in, so I pushed through and followed their lead and made it with about 5 minutes to spare.  Whew! I was already a bit mentally drained and the race hadn't even started yet!
The race kicked off on the beautiful sunny morning in Paris.  It had been cold and rainy the previous day which would not have bothered me for race day, but this morning it had cleared up and looked to be a bit warm for marathon running.  The organizers sent out some updates advising people not to wear long sleeves or compression tights because it was going to be a hot one.  The Paris fire brigade had their hoses ready in certain spots on the race and would shoot a stream of water into the air to rain down on the runners.  It was very refreshing to run through these artificial rain storms.  Despite the heat I was running at a good pace and hit the halfway mark at about 1:57 which was where I needed to be to break 4 hours again.
At the 30km mark I found Jamie who had been holding up a Run Over MLD sign we made at the race expo.  We strategically planned where she would be so it would be easier to meet up as there were hundreds of thousands of people lining the streets.  She had found a good spot across the river from the Eiffel Tower and seeing her was a welcome sight.  Jamie is always there to help me before, during, and after these races and I couldn't do it without her.  After a sweaty good luck kiss I was back on my way to tackle the last 12km.
Less than 10 minutes after I saw Jamie it happened.  A horrible stomach cramp came upon me and it felt like I had been kicked or punched in the lower abdomen.(I know the feeling well from getting low push kicks from sparring partners at the Muay Thai gym 🙂 )  It was excruciating and completely slowed me down.  Where I had been running between 8:15 to 9:15 minute miles, I was now slowed down to 10:30 to 11:00 minutes.  At one point at a water station I had to stop and walk.  While walking I noticed another Aussie runner, Steven, from the group that we travelled with who looked to be struggling as well.  I caught up to him and we decided to slog through the rest of the race at a slower pace just to get it done.  We both were not feeling well and did not want to risk anything.  If I would have powered through I could have finished faster, but I wanted to help Steven get to the finish line and we helped each other out.  It was nice to run with a buddy and keep our minds off the pain we both were enduring.  We got to the line at 4 hours 26 minutes which in the grand scheme of things is still a reasonable time, but obviously not where I had hoped to finish.  After weaving through the procession of medal and shirt gathering, Steven and I found Jamie who navigated us back to the hotel.
With this race and continent now in the books, we spent another week in Europe enjoying some vacation and recovering.  Now back in Sydney two weeks later I started running again and will kick off my training plan for the Australian Outback Marathon on July 25 at Uluru(Ayer's Rock).  This race will be very different than the previous races as there are only about 300 competitors and it is in the middle of the bush desert.  There are not many spectators and the race is primarily run on trails and sand dunes.  I ran the half marathon there for my first race ever and it is an amazing location.  Uluru is always on the horizon and dingo tracks pattern the trail.  Closer to the date I will give a more detailed briefing on the race and what I am in store for.
Take care and thanks for your support to help FIGHT MLD! #FMLD #RunOverMLD
Chris