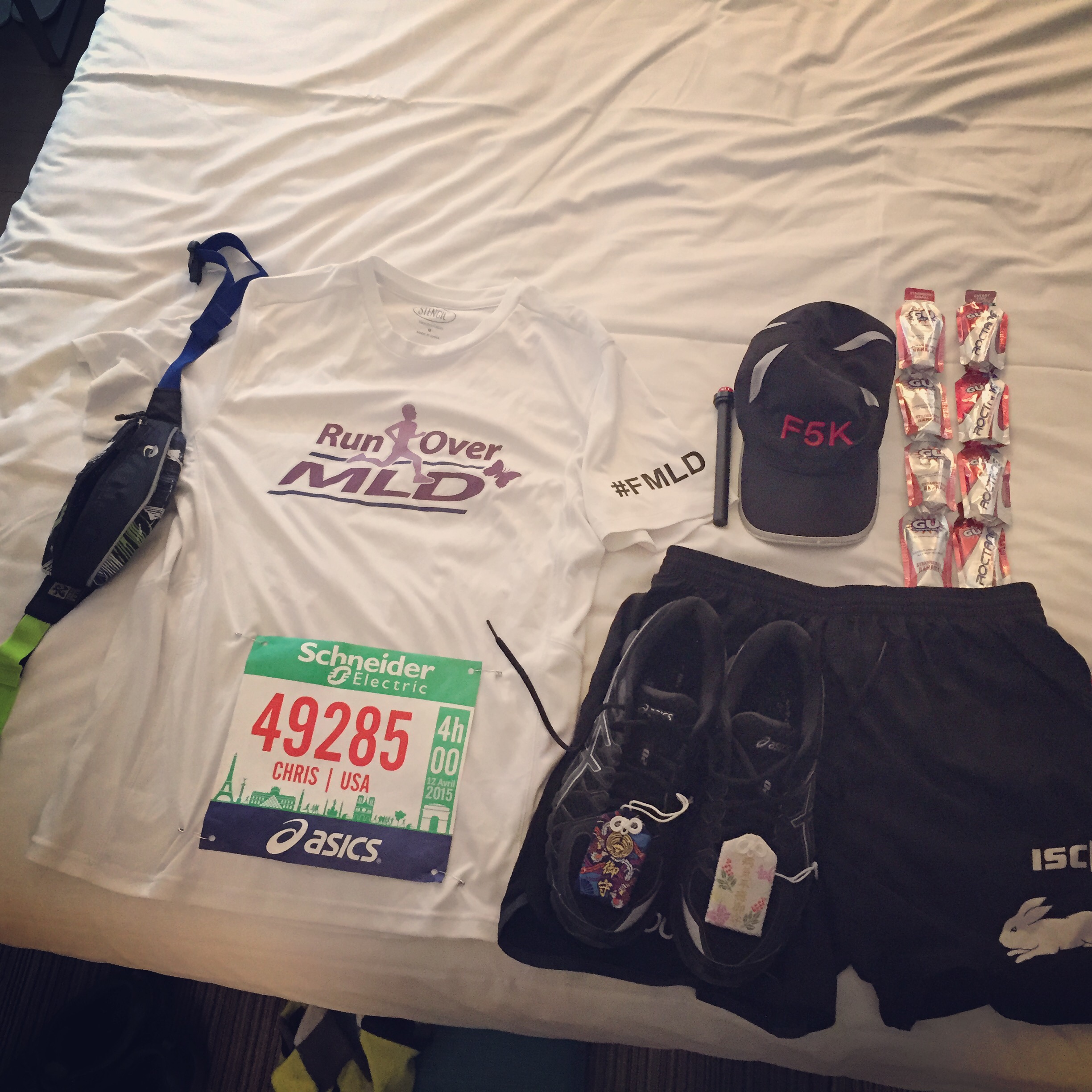 It's about twelve hours until the kick off of the 39th Marathon De Paris. As per usual I have laid out all my gear ahead of time so I am not rushing tomorrow morning and accidentally forget something.  The carbo load dinner was spent at an Italian place close to our hotel called Villa Sophia. The dining room had many photos of Sophia Loren on the walls which was fitting.
This afternoon we got a FaceTime chat from my inspiration, Cori Sue. Our poor little Cori was not feeling so well as its allergy season in Houston. We were excited to see her and it was great to see her sweet little face. Everytime I see her it reminds me why I am doing this crazy challenge. I hope by completing this challenge that more people around the world will be aware of rare diseases like MLD and the devastating effect they have on families.
Tomorrow I will be starting the race with the Arc De Triomphe at my back down the Champ Elysses. Shortly after we will storm the Bastille, blaze by the Louvre, Notre Dame, and the Eiffel Tower. Most importantly, we will Run Over MLD!
Please donate to the MLD Foundation via the Support MLD links on this page!